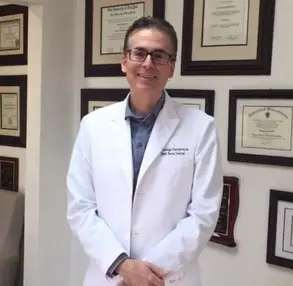 At East Boca Dental, we offer Complete Family Dental, Cosmetic, Implant Care, and Dental Speciality Care with an Experienced Dental Team utilizing the most advanced Dental Technology available. We offer an Ultra-Clean Modern office, Emergency Dental Care 24/7, Digital Dentistry, Digital impressions, Same Day Crowns, PERIOLASE for LANAP & Laser Dentistry, including Sedation if needed. In addition, we use Digital X rays, Digital Scanners, and advanced CT Scan Imaging. This means a safer, quicker, and better dental visit. We also have Velscope Technology.
Our Boca Raton Dental team is truly a team of Dentists & Dental Specialists that is here to help you with your Dental, Preventative, Periodontal, Endodontic, Prosthodontic, Orthodontic, Cosmetic, Emergency Dental, or Functional concerns. Call us today: (561) 395-1486.
LANAP LASER Technology:
Our Ultra-Clean, modern dentists can use the most advanced FDA-cleared Laser treatment called LANAP. This is a less painful, more successful treatment alternative to conventional gum surgery that is the only scientifically proven methodology that results in true periodontal regeneration, new bone growth and gum tissue reattachment. This is one of the most successful protocols in treating gum disease because it can target the source of the inflammation without hurting or removing any healthy gum tissue, slow or stop attachment loss and help decrease pocket depth, allowing the body to recover from the chronic infection without the need for scalpel or sutures. No cutting, no stitches is now possible.
CT Scan:
A CT Scan gives a highly detailed 3-D view of the bone and other structures. CT scans are used in a variety of applications, including diagnosis of TMJ problems, periodontal, implants, and dental problems such as cavities (caries), bone damage, impacted teeth, and other dental or periodontal problems. It is also used in the planning of dental implants and teeth in a day. 3-D Images can be seen right away. It can also aid in the accurate diagnosis of the source of any Dental Emergency - day or night, and help guide proper treatment.

Digital X-rays:
Digital x-rays offer more precision and can be viewed instantly. Digital x-rays result in less radiation exposure to you. Advanced Radiographs allow us to see everything we cannot see with our own eyes. They aid in diagnosing, treating, and maintaining dental health.
VELscope Vx helps visualize oral tissue abnormalities, cancer and pre-cancer:
VELscope, an advanced dental technology, can be used during a dental checkup & may help detect early oral cancer, or pre-cancer and could potentially save a life! It is non invasive, not painful, and very quick. In fact, a VELscope assisted exam can be performed during a routine hygiene visit in about two minutes. It may aid in finding early oral cancer and potentially save a life.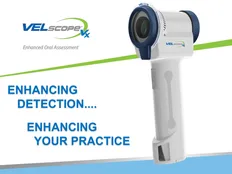 SOPRO Intra-Oral Camera:
Our miniature camera which looks like a small wand, has its own LED light source which means we can pick up nearly every detail of your teeth, gums, and the rest of your mouth. This allows us to see small problems, cavities, or defects that could otherwise be missed and could develop into a more serious problem later on. The pictures can be seen on our computer monitor and helps with diagnosis and treatment planning.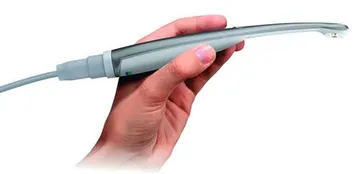 Dentrix Dental Software:
Our modern dental software allows us to be a paperless, clutter-free practice. Electronic records help provide cleaner, safer, more efficient care.
Call us at (561) 395-1486.