Emergency Dental Care 24/7 in Boca Raton:
Our Boca Raton Emergency Dentist is available day or night, if you are having a dental pain emergency, a toothache, dental infection, root canal pain, or any other type of dental emergency that requires immediate care. At East Boca Dental, we are committed to our patients dental health. Our Emergency Dentist lives locally and is available to help you day or night, 24/7 in our Boca Raton Dental Office, or even by phone/video consultation anytime. Call us at (561) 395-1486.
Boca Raton Emergency Dentistry consists of an experienced dentist that is available day or night to provide dental care when a dental emergency occurs and requires immediate assistance. Emergency Dentists in Boca Raton are not common and are indeed hard to find. Emergency Dentistry is important to ensure that patients have access to dental care after hours when there are no other dentists around to help them.
Dental emergencies do happen from time to time and in the rare circumstance that someone requires immediate support and dental intervention, our emergency dentist can help fix the dental emergency and get you back on your way.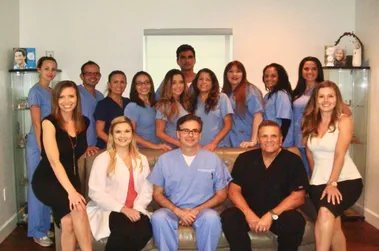 ---
Why is Emergency Dental Care Important?
If you've ever found yourself in a situation where you need emergency dental care, you'd most likely understand the importance of Emergency Dentistry. A fractured tooth, toothache, abcess, or knocked-out tooth is certainly a dental emergency, and we are available to talk with you, or see you 24/7. Our Boca Raton Emergency Dentist is on call and available at all times of the day or night to ensure that there is someone available for our patients to see. We often get calls of people in severe pain that are begging for us to see them and we are happy to be able to serve our patients in the after-hours because we know how bad it hurts to have dental pain at night or on a weekend with no idea of how to stop the pain!
Emergency Dental Care is very important to have and we are happy to provide it as part of our commitment to our community. Below are a few of the more common dental emergencies and how to prevent a visit to an emergency dentist if possible.
Dental Emergency #1, Toothaches:
The infamous "Toothache" dental emergency. Most often we have calls regarding this symptom. Although it is vague, patients that call with tooth pain or toothaches most often need an emergency root canal as the dentin was chewed away by bacteria and now the nerve is exposed and causing excruciating pain. Although you can sometimes get away with waiting until the next morning to get the emergency root canal done, if the pain is too much to handle, it is a good idea to call as soon as possible to resolve the pain and potentially avoid further dental problems down the road. There are often other toothaches that are not as severe and that may not require a root canal. Other toothaches may relate to tooth that experienced trauma such as getting hit, biting on something hard or simply having a true accident such as falling and hitting your tooth. While these usually don't require emergency dental visits, if the pain is unbearable we have a team of an emergency dentist and dental specialists that can provide advice, prescriptions and schedule a consultation to ensure that you get your dental emergency taken care of! Call our Boca Raton Emergency Dentist at (561) 395-1486.
Dental Emergency #2, Broken or Cracked Teeth:
Broken Teeth are another common type of dental emergency and account for many dental emergency calls. Broken and Cracked Teeth can range from chewing on a piece of popcorn and breaking a tooth, or chewing ice and fracturing a molar. Regardless, most people with this type of dental emergency will need to see an emergency dentist as soon as possible to ensure that they can save the tooth and also to stop the excruciating pain that sets in after something like this happens. Luckily, we are on staff 24/7 as emergency dentists and can help ensure that we handle your dental emergency and cracked tooth. If the cracked tooth is severe it may need an extraction. If the cracked tooth is still savable we can attempt to bond or crown the tooth to preserve it, but it depends on the damage and how much was broken off.
We have the latest technology, including 3D CT-Scan to accurately determine the extent of damage to the tooth, discuss options, and come up with a solution that makes sense for your situation. Regardless, there are usually several options that are available to cure your dental emergency and most importantly, stop the excruciating pain.
Dental Emergency #3, Knocked-Out Teeth:
Knocked Out Teeth are not as common but still occur when it comes to dental emergencies. Luckily there are emergency dentists that can help the situation no matter the severity and provide relief to your dental emergency. When it comes to knocked-out teeth, it is important to IMMEDIATELY visit your nearest emergency dentist to ensure that the tooth can be saved. Knocked-Out Teeth can sometimes be saved if dealt with in a timely manner. If you have some type of saline solution that will help protect and preserve the tooth until you get to the nearest Emergency room or Emergency Dental office. If all the precautionary steps are taken, you have a chance of saving the tooth. Remember, with knocked-out teeth, the quicker you act the better off you are. Call us at (561) 395-1486.
Dental Emergency #4, Lost or Damaged Filling:
Lost or Damaged Fillings are often a dental emergency as well. Patients call either have lost their filling, have a damaged filling, or one that is causing pain or a crown or veneer that fell off.
Depending on the situation, this can be important to have fixed right away, since bacteria can start to enter the tooth again, which can result in pain and a further developed dental cavity that may progress. Sometimes patients can lose a filling and forget to get it replaced which ultimately leads to furthered damage and possible root canal should the cavity reach a point where the root nerve is exposed. It is best to call your local emergency dentist and visit an emergency dentist near you as soon as possible to get the dental problem fixed. Sometimes this type of dental emergency is confused with wisdom tooth pain. Either way, it is a good idea to contact your local emergency dentist and get the situation handled before it gets any worse.
Dental Emergency #5, Lost or Missing Crown:
Losing a crown is never any fun especially when it is in after-hours and a dentist isn't around to help you repair the issue. Luckily there are dental emergencies that can help restore your crown and make sure it fits back and is bonded back to the place in your mouth that it was before. Although not a life threatening scenario when a crown falls out, it is important to have it fixed as soon as possible. If the crown is in the molar space and it falls out, it is increasingly important to get this foxed as soon as possible. The issue with the crown falling out is if it is not replaced as soon as possible, the teeth can start to shift and the bote can change. This is not a good thing. It is best to have this dental emergency handled as soon as possible to ensure that the rest of the teeth in your mouth dont start to shift. The idea is to have the teeth remain intact and in the correct positions to maintain good oral health. Having it fixed as soon as possible can help prevent possible infection and other issues that could arise from a missing crown.
Dental Emergency #6, Dental Abscess:
Dental Abscess are a very serious dental emergency. If you have a dental abscess you should immediately seek attention from your nearest emergency room or emergency dentist as dental abcesses usually need immediate intervention. Dental Abscess occurs when an infection builds pus inside the teeth, in the gums or in the jawbone. Possible symptoms of Dental Abscesses may include pain in the jaw, toothaches, swelling, bad breath, dental cavities, tooth loss, fever, pus, and swollen lymph nodes. Sometimes neck pain or swelling or difficulty breathing can occur. If this occurs, you should seek emergency medical attention immediately by going to the emergency room if you can't find an emergency dentist that is open.
Different types of dental abscesses:
Periodontal Abscesses form adjacent to the tooth structure on the gum. This is a serious dental emergency and should be treated quickly and efficiently to prevent further complications.
Periapical Abscess form by the end of a tooth root in the bone. This is also a very serious dental emergency and should be treated quickly and efficiently to prevent complications, including pain, loss of teeth, or potential health issues.
Dental Emergency #7– Oral Trauma/Injury:
Dental Emergencies can sometimes be oral trauma. For example, when playing a sport you have an elbow to the face, when you're young child accidentally hits you in the face, or when you trip and fall and you bump your mouth. While most of the time these types of injuries do not cause permanent damage or damage that necessarily requires and emergency dentist, they sometime can in more severe situations. If the extent of the oral trauma is minor, it should be evaluated by an experienced dentist. If the extent of the oral trauma is more severe in which the tooth is loose, fell out, or is impacted, this is a type of oral trauma that would classify as a dental emergency and thus draw the attention of an emergency dentist or oral surgeon of which we have both on staff at East Boca Dental. If the tooth is loose, the emergency dentist will be able to place a brace/splint on the tooth to hold it in place or add some dental glue/bonding to help the tooth remain intact & correct position and prevent further complications from arising. Should you a need an emergency dentist in Boca Raton, we are on call 24/7 to serve all dental emergencies. Call us at (561) 395-1486.
To Summarize, there are many reasons to seek an emergency dentist for emergency dental care and urgent dental care.
Tooth injuries that cause extensive damage such as painful impacted teeth, swollen wisdom teeth, broken teeth, dental abscesses, teeth with dental decay or knocked out teeth are all examples of dental problems that should be paid attention to and treated as soon as possible. Emergency dentistry may prevent further complications as well as restoring the health of the oral cavity and teeth. In cases such as dental abscesses and knocked out teeth, it is imperative to get care ASAP.
Excruciating Pain is the most common reason that you should seek emergency dental attention as soon as possible. More often that not, these tooth conditions can cause pain that is unbearable. If this is the case, then it is important to get emergency dental care from an emergency dentist to reduce the pain and fix the dental emergency before it progresses into something worse. The excruciating pain is a way that our body is telling us that there is either an infection or a serious complication that needs to be dealt with immediately.
If you need after-hours consultations from an emergency dentist, you can contact us at East Boca Dental. We are your Emergency Dentist as well as your Dental Implant & Dental Specialty Care Center. We will consult with you, diagnose the problem, and offer treatment options as well as treatment recommendations to resolve the dental problem. All-care can be on premises, in our Ultra-clean modern Dental office with all the latest technology here for you!
We offer a full range of dental and specialty care services, including same day emergency extractions, emergency root canals, same day crowns, and implant specialty dental care. If you have a dental emergency after regular office hours, please call us at (561) 395-1486 or, email the dentist direct: [email protected]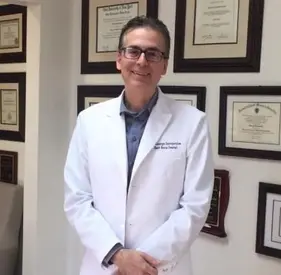 Emergency Dental Office Hours:
East Boca Dental Emergency Care is open 8 AM - 7 PM, Monday to Friday, with hours that can accommodate most any schedule. Other hours are also available by appointment. We know that your time is important, and we work to ensure that your visit happens as professionally and quickly as possible in a Modern, Ultra-clean, caring environment.